08 Mar

BWD March 2018 Newsletter

Hi,
I most likely don't have to tell you that advertising agencies always preach the importance of marketing. In 2017, we at BWD practiced what we have preached. But we don't just walk the walk; we achieved BIG. In fact, 600k big!
Plus, we made sure that we spend this R600k in such a way that we made notable waves in an ocean of hundreds of agencies that we are competing with and to create mass awareness of the fact that we are a 100% black-owned agency and also to attract top talent.
How? Well to our knowledge, no South African ad agency has gone before, by advertising on strategically located highway billboards.
To make our spend worth it, we also went with a message that is both provocative and disruptive. The headline of the advert was short and straight to the point, telling audiences exactly what BWD is about: "100% BLACK OWNED ADVERTISING AGENCY."
The sub-message or pay-off line simply was: "Some things are better at 100%." The message was brought to life through a simple visual; a cup of black coffee. Needless to say, the advert received positive views!
Apart from these billboards, we placed print adverts in key media such as Fortune Magazine, Financial Mail and Business Day. Additionally, we executed television PR and launched an aggressive paid-for digital campaign on platforms such as Facebook, Twitter, LinkedIn, Google and YouTube. As a spin-off, we got some free PR on radio, on Kaya FM, as well as on TV on CNBC, Adweek, etc.
Why am I telling you all this? Because we can now state from first-hand experience that spending on advertising does pay off. Here's a synopsis of just some of the tangible growth we've seen as a result:
We have been approached by an international consumer brand and managed to create our first TV advert, which takes us to the next level. This advert will air in April, so do keep an eye out for it. We promise you'll love it!
We have out a very interesting campaign for Breva, a non-alcoholic beverage you can enjoy at parties without compromising on the cool factor. Check it out here. And do try it, as we have. And it's a totally awesome alternative to avoid those dreaded hangovers.
We also created a 90 seconds profile video that will be airing on CNBC Africa soon.
In addition, we're starting to attract some of the industry's top talent. We're stoked to announce that Nicole Crawford for example, is returning to BWD, after 4 years. She will be working with us as a business development manager, developing and implementing growth opportunities for both BWD and our clients.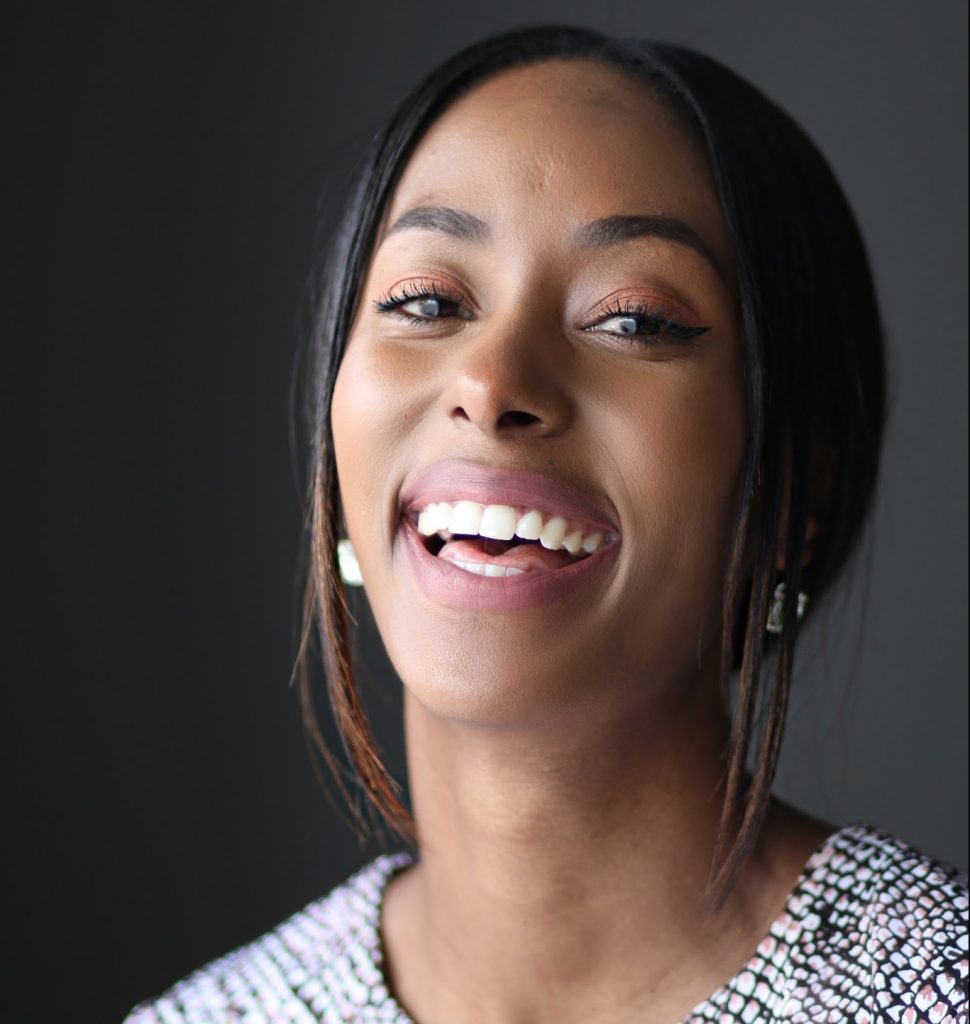 Nicole Crawford
Essentially, what I wish to leave you with is this: growth does not happen by chance. We need to pro-actively drive it. And to do so, requires some monetary investment. As per that old adage: "it takes money to make money." Organic growth is just too painfully slow.
If your marketing person has not already finalised your 2018 marketing/advertising/PR plans then please ask them to get in touch with us as we are ready, able and most importantly enthusiastic about helping your company achieve accelerated growth.
Creatively at play,
Bongani Gosa
011 321 0193
083 620 6897
bongani@bwdadvertising.co.za